Food & Beverage
King's Coronation Celebrations at Fairmont Empress
Nestled on the edge of Vancouver Island and surrounded by regal history, Fairmont Empress is the perfect place to raise a toast in honour of King Charles III's coronation. Enjoy an exquisite Afternoon Tea experience, fabulous cocktails and hearty breakfasts.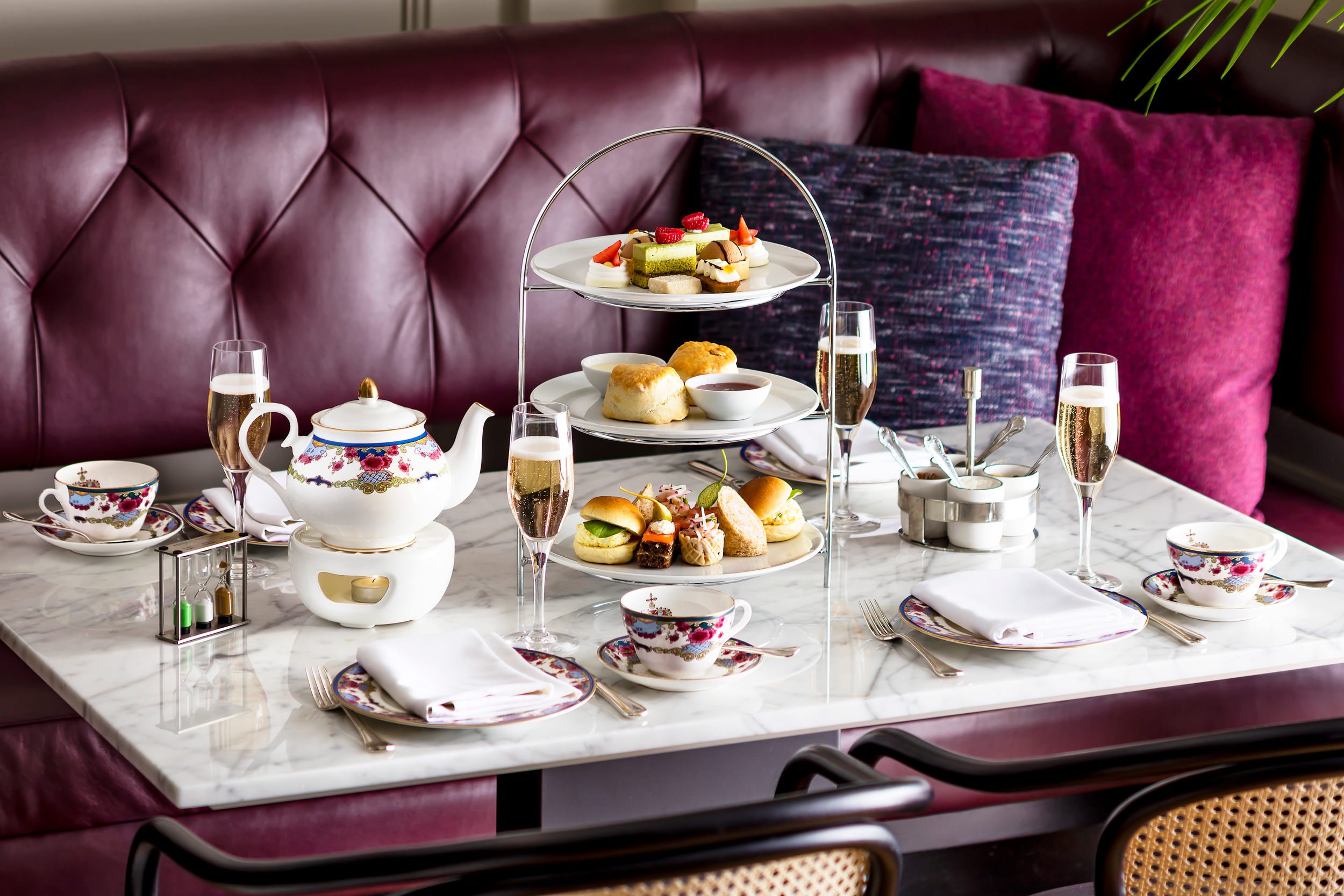 King Charles III's Coronation Afternoon Tea Experience
To celebrate King Charles III's coronation, we're hosting a special afternoon tea featuring our finest scones, clotted cream & jam, savouries, sandwiches, and delectable desserts. On Saturday May 6 we'll be pouring the king's favourite Darjeeling tea, served with milk & honey. Take your time in the elegant Lobby Lounge, an airy space that channels turn-of-the-century elegance with modern refinement. Guests will be served a special macaron decorated with the official emblem of the king's coronation and receive a commemorative menu to take home as a keepsake to celebrate this momentous occasion.
Afternoon Tea per person 95
Champagne Tea featuring a glass of Veuve Clicquot 128
Champagne Tea featuring a glass of Laurent Perrier 135
Offer is available Saturday, May 6 only. Open Daily from 11:00am, reservations recommended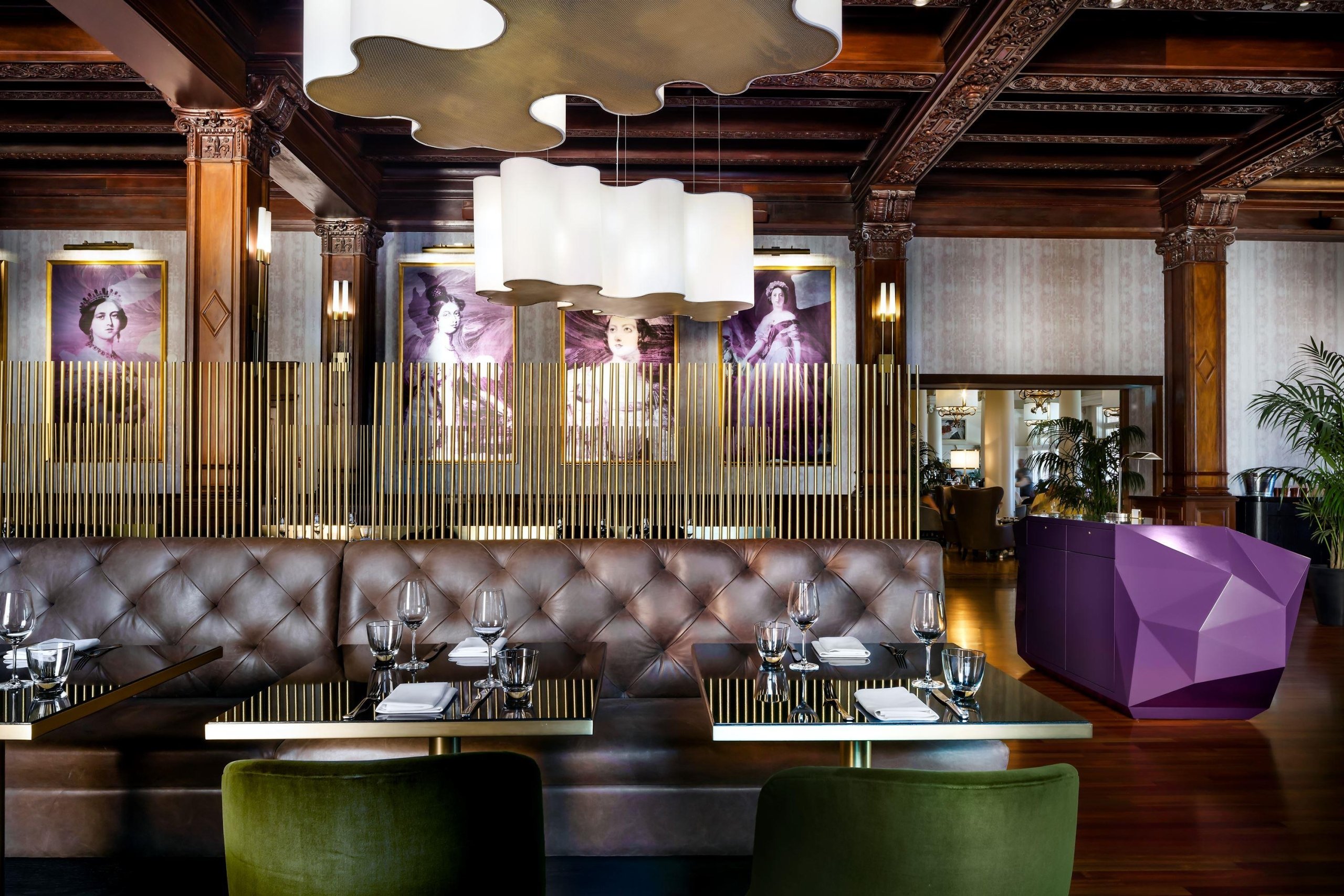 From Queen to King in the Restaurant & Bar
Did you know Q represents Queen and country? The revered figure for whom this hotel was named. The concept celebrates all these qualities: it echoes with history, hints at the island's natural lushness, and exudes a modern twist on Royalty.  Designed by Puccini Group, the venue has traditional coffered ceilings, a quartzite bar, modern furnishings and bold artwork featuring Queen Victoria through her reign.
In celebration and in honour of King Charles III, Q at the Empress & Q Bar will temporarily change their names during the coronation. From May 5 – 12, please join us in 'K Bar' & 'K at the Empress', still a sumptuous, modern interior space that will make the world's travelling elite feel right at home. Our fresh and inventive local cuisine and cocktails make it a must-visit in Victoria.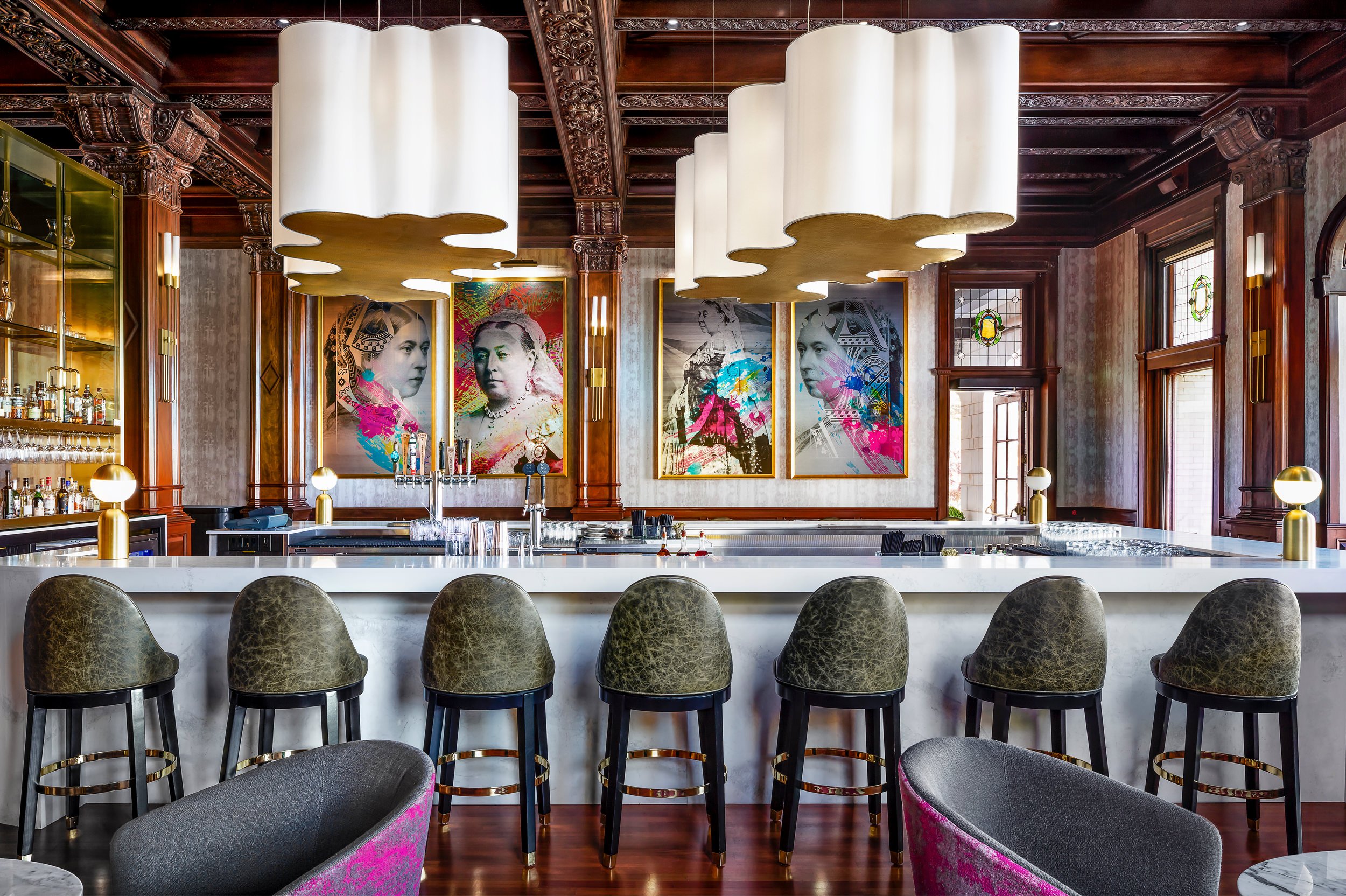 Q Bar (aka K Bar) Cocktail Offer
Home to inspired cocktails, artisan beers and locally crafted Empress 1908 Gin. Take a seat at the bar, or settle into a plush couch with friends, and spend some quality time in one of British Columbia's most storied rooms, while enjoying gorgeous harbour views.
Raise a Toast to the New King  from May 5 until May 12
The King has been rumoured to enjoy a gin martini every evening before dinner; no one knows how he takes it, but we know he loves gin & a single malt like Laphroaig. He loves Laphroaig so much he's granted it a Royal Warrant. The talented bartenders at Q Bar (aka K Bar) have crafted the perfect gin cocktail that would knock his socks off (and hopefully yours too!)
King's Elixir $23
A smoky and spirit forward cocktail with Oaken Empress 1908 gin, Laphroaig 10, Esquimalt dry vermouth, orange bitters and a splash of lemon oil
For in-house guests, showing of the ceremony will play at 'K Bar', Saturday, May 6.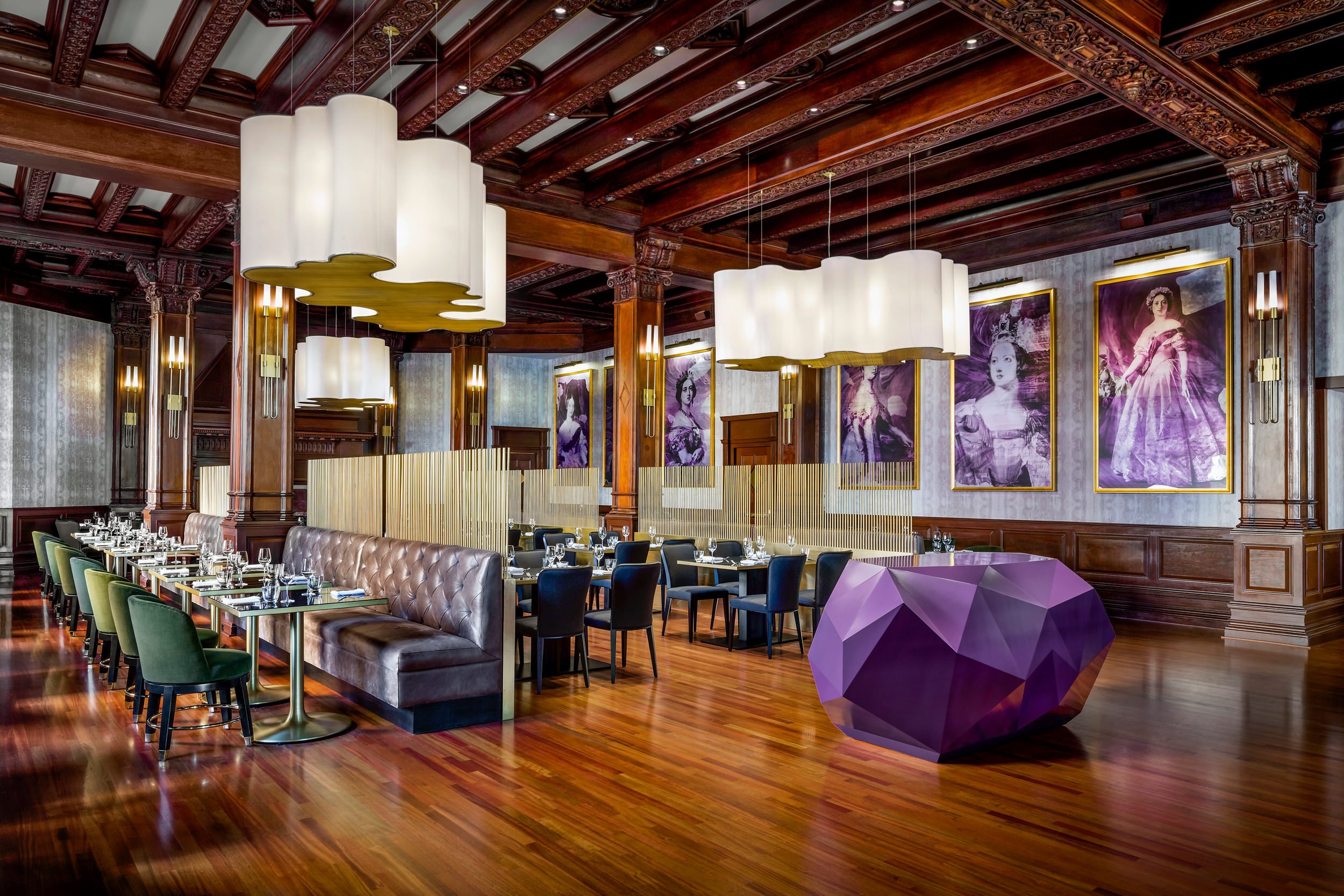 Q at the Empress (aka K at the Empress) Culinary Offer
A cheeky nod to King and country with a modern twist on Royalty, 'K at the Empress' restaurant retains the iconic architectural integrity of its 1908 roots, boasting a cherry wood ceiling and spectacularly detailed mouldings blended with contemporary and modern design.
The King's Favourite Breakfast on May 6
It's known that the King rarely eats lunch, so what he eats for breakfast is of the utmost importance. Enjoy our take on the king's favourite breakfast; the cheesy egg bake
King's Cheesy Egg Bake $23 
The offers have been priced at $23 to commemorate the year of his coronation, 2023.  No reservations required.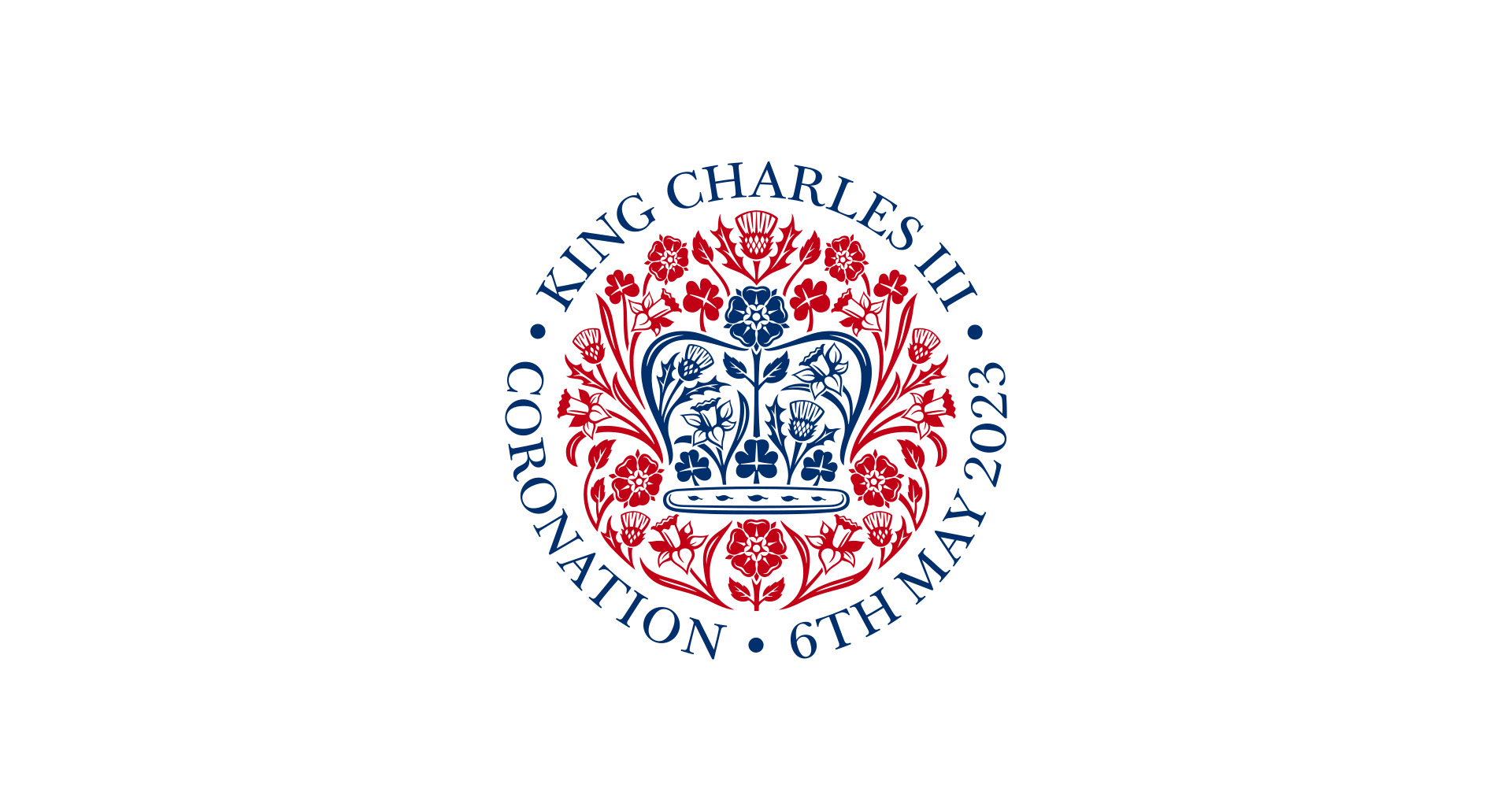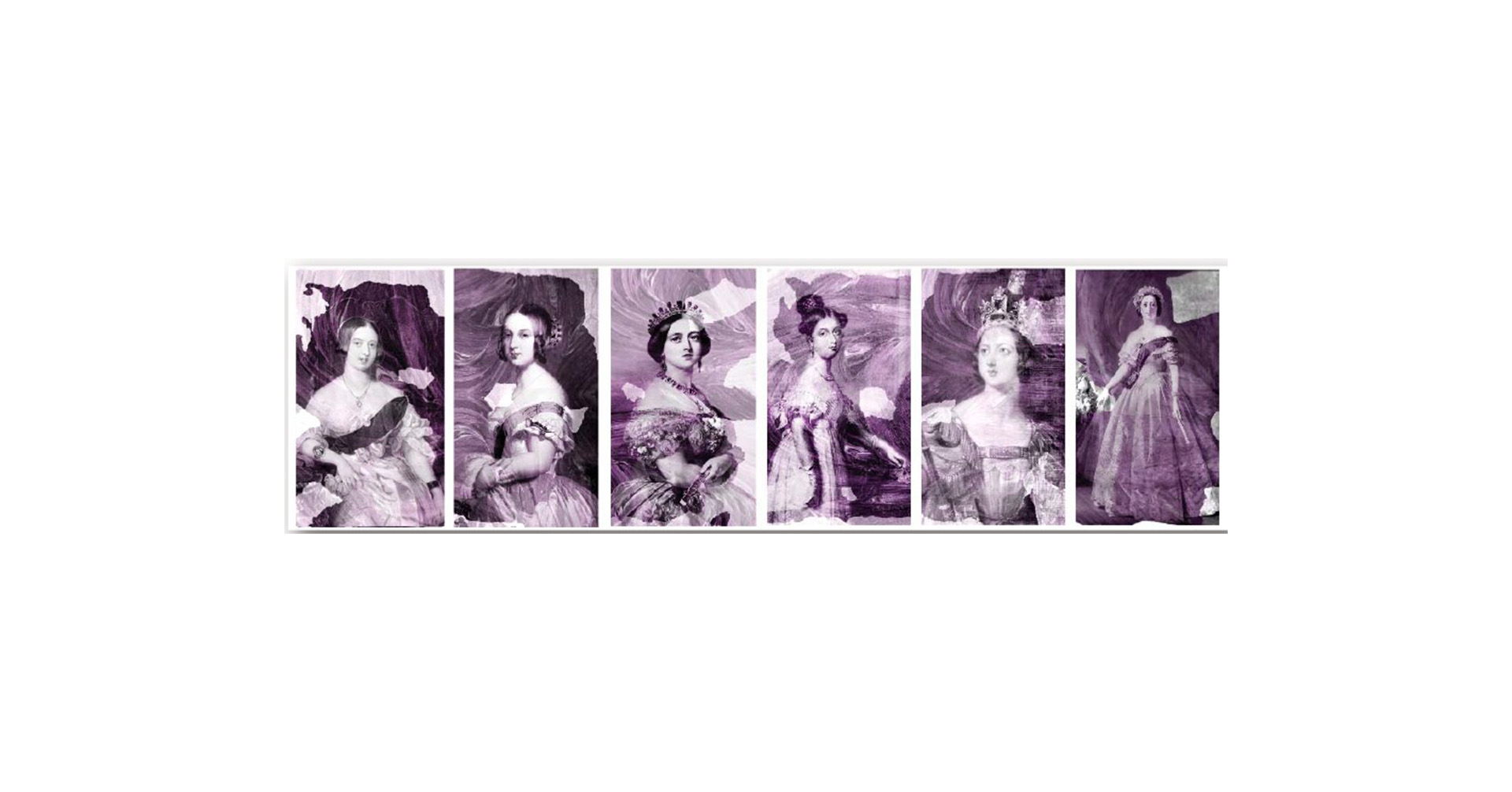 Q Artwork

Puccini Inspiration (The Designer)
Understanding the new brand identity for the dining room was key in developing the focal artwork for both the dining room as well as the bar.  The modern renditions of Her Majesty, Queen Victoria, are meant to create a playful respect of her in Q, with the dining room's name being a contemporary nod to her.  The large portraits will evoke an avant garde sophistication that will treat the space as a modern art gallery.
There are ten panels in total; each are 60" wide and 96" high, framed with a simple satin brass profile.
The prints are designed on "Silverflash", a silver mylar substrate that is laminated to canvas.  The beauty of this product is that it can be used without glazing, so there is never an issue of glare from glass or Plexiglas.  It can be wiped gently with a slightly damp cloth should it require cleaning.
The concept behind the art is driven by the overarching concept Puccini developed for all the F&B outlets.  "We (Puccini) wanted to add a bold and impactful piece of contemporary art in these spaces, but also wanted to give a nod to the historical richness that the Empress and city of Victoria hold; who better than Queen Victoria to depict that. The combination of the old world portraits with modern overlays relates to the renovation flawlessly."
Julie Coyle Inspiration (Artist/Production)
Julie's thoughts: The driving principle behind the work that we produce at JCAA is to enhance a person's experience of a space through relevant and creative artwork.  If the guest gets a smile, or is caused to think about the artwork, we have done our job. When we were asked to take on the project at the Empress, we were shown images of what had been proposed previously, and knew that ownership wanted a unique direction.  We thought that it was critical to weave history into the art, but in a modern way.  Working with Puccini Group, we thought that it would be very impactful to show various portraits of Queen Victoria, during phases of her life shown in a contemporary way.  The purple accents for the Dining Queens were selected by Puccini, to coordinate with their furnishings.  We had some real fun with the Bar Queens!  A combination of paintball splashes and superimposed playing cards give them a lighthearted and modern feel, perfect for the bar.