Pets Welcome
We love all our guests – business travelers, couples, families and of course Fairmont Empress is a pet friendly hotel. Our VIP's (very important pets) are treated like royalty while staying at the iconic Empress Hotel. A special welcome amenity is in their guest room upon arrival that includes a custom pet bed based on the size of the furry guest, water and feeding bowls, treats and a welcome card and toy personally signed by Winston. Best of all, pets stay free!
During their stay, registered hotel guests can book playdates and city walks with Winston, the hotel's canine ambassador. He will share his favourite sniffing spots in Victoria!
Victoria is one of the most walkable cities in Canada and with its year round temperate weather, an ideal place to bring furry family members along on vacation. The city is very pet friendly, and most shops and services allow leashed dogs inside. Beacon Hill Park is a mecca of fun for families and pets alike with so much to see and do. Dallas Road, which meanders along the coast of the Pacific Ocean is one of the longest off-leash dog parks in Canada with stunning views to the sea and the Olympic Mountains. Our canine ambassador regularly hosts Winston's Community Walks where residents and guests can come on a fun walk with their furry companions.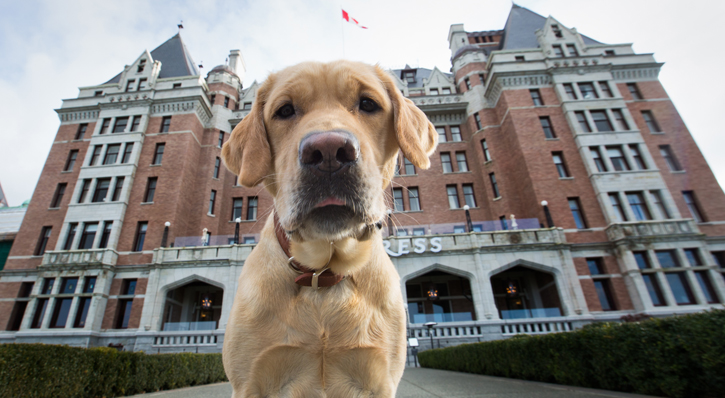 A new colleague and resident Canine Ambassador at the Empress! Winston, a 5 year old Labrador/Golden Retriever cross joined the team at Fairmont Empress in January 2019, and has since made headlines across the country and around the globe for his expertise in wellness travel. Winston welcomes guests, reduces travel stress, takes guests (human and furry) out for walks of Victoria, plays and walks with visiting dogs and makes everyone feel right at home.
A Few Reminders:
Pets stay free! There are no pet fees at Fairmont Empress
Please do not leave pets unattended in your guest room. This may result in additional charges should there be noise complaints.
Guests should indicate they are travelling with a pet in the Special Requests field when completing an online reservation.
Please let us know if we can offer any further assistance during your stay.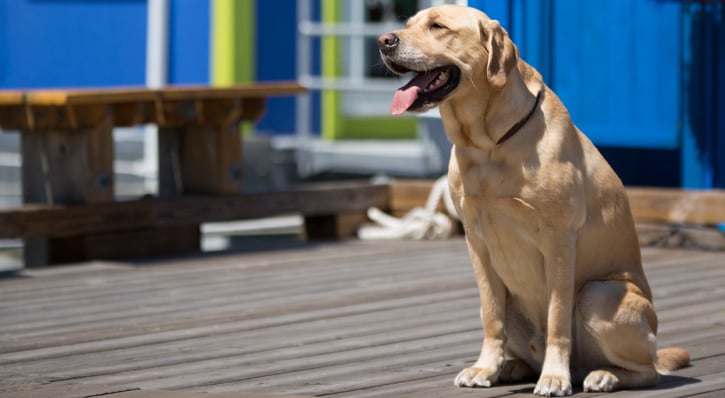 Pet Program
We understand your cat or dog is an important part of your family, and so we are delighted to provide some comforts of home.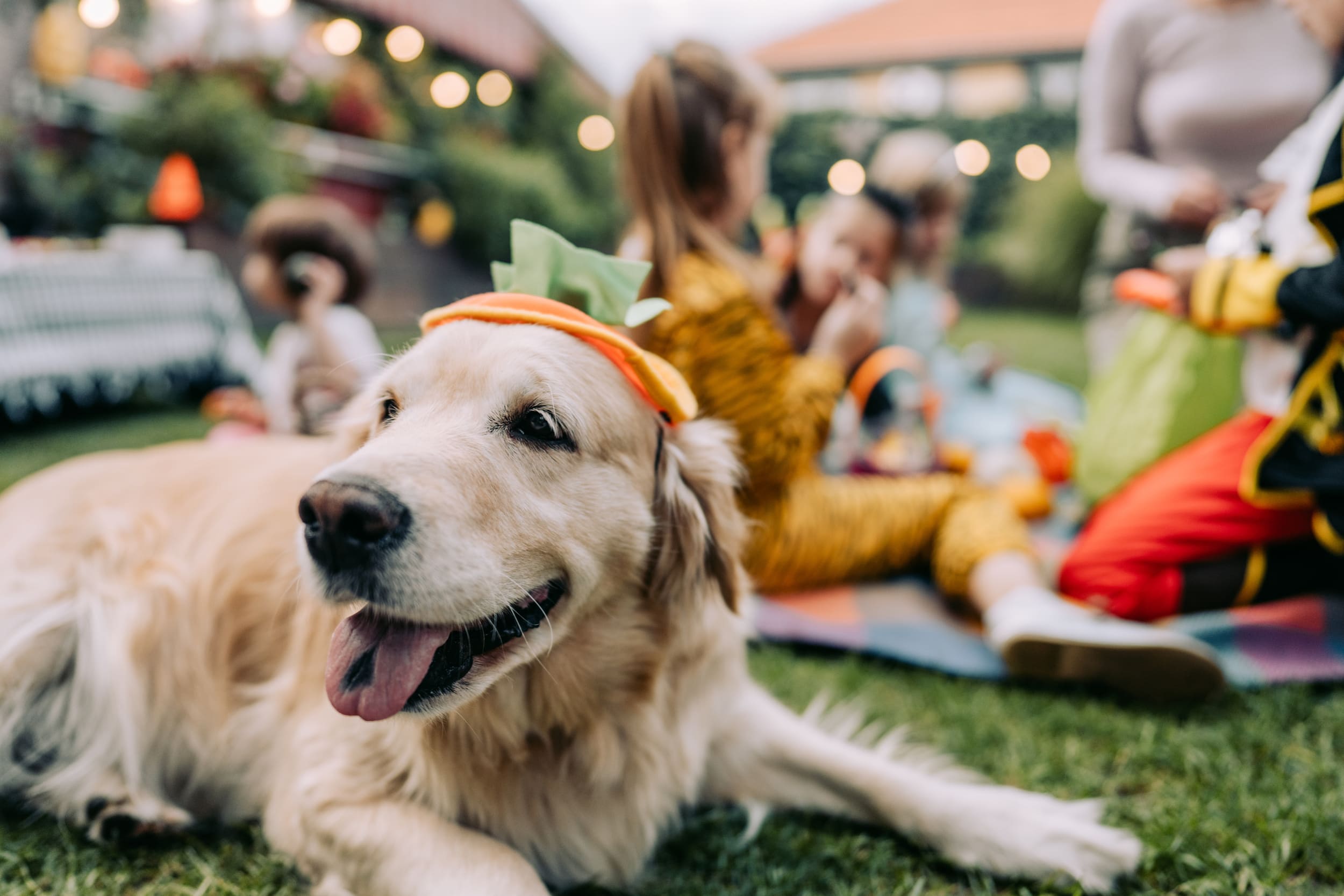 Winston's Top Dog-Friendly Spots
Fairmont Empress Canine Ambassador Winston, a 5 year old Labrador/Golden Retriever cross joined the team in January 2019. Since then he has been hard at work welcoming guests, stealing hearts and eating treats.
Exclusive Offers and Updates from Fairmont Empress